Hafeez Jalandhari is one of the great Pakistani poets who collected much fame across the country. He was born on 14th January 1900 in Jalandhar. He has been studying under the teaching and direction of poet Maulana Ghulam Qadir Bilgrami, from where he got a pure sense of poetry that led him to a very progressive way that he can prepare the National Anthem of Pakistan.
Hafeez Jalandhari poetry deals with many fields, such as romantic, patriotic, natural, and religious themes. He continued to move forward, and one day his excellence awarded him the highest prize in Pakistan, known as Hilal-e-Imtiaz, and the pride of performance by the Pakistani Government. He was born in India, but after partitions, he became a Pakistani and came to Pakistan, where he died on 12th December 1982 in Lahore.
Early Education and Socialization
Abul Asar Hafeez Jalandhari is widely known as the founder of the national anthem of Pakistan in all countries. He got his first education in his native locality Jalandhar. After 1947 he migrated to Pakistan.
Marriage
Abul Asar Hafeez Jalandhari married her cousin Zeenat Begum in 1917. She died in 1954.
World War and Hafeez Jalandhari
During World War II, he performed his duties as a publicity officer in the military. He also remained a prominent figure in the Pakistan Movement. Further, in 1948, an unresolved issue was created between Pakistan and India, known as Kashmir Issue. Hafeez Jalandhari also participated actively in the freedom of Kashmir. He also performed duties as Director General of Morals in the military. In 1965, he wrote anthems to encourage the Pakistani military forces.
Literary Work
Hafeez Jalandhari focused on poetry, and in verse further, he focused on two specializations, Poem and Ghazal. His poems and Ghazals are appreciated with great warmth. Especially in Urdu Geets, Hafeez Jalandhari is considered second after Azmat Ullah Khan. He has written many songs and anthems poems for children. The most famous work of Hafeez Jalandhari is "Shahnama-e-Isalm." It consists of four parts, one by one.
Hafeez Jalandhari Important Writings/ Books List
The following are prominent Poems, Geets, and Ghazals of Hafeez Jalandhari.
Haft-e-Peykar
Chiyoonti Nama
Tulkhaba Sheeren
Naghma Zaar
Sozosaaz
Hafeez Jalandhari and Journalism
He has also been working as a journalist for different magazines like "Hazar Dastaan" and "Mukhzin." Due to his strong efforts and work, he got "Hilal-e-Imtiaz" and "Husn-e-Krkardagi" from the president of Pakistan. "Shahanama-e-Islam" is the unique work that put him at the heights of success.
It is the history of Islam in the form of poems. His poetry also reflects the significant incidents of the subcontinent that he observed during the partition. If you critically examine his poetry, you will find that Hafeez Jallandhury also used the Hindi language because he socialized in India. Still, after separation, he came to Pakistan and became a permanent citizen of Pakistan.
Poetry
Hafeez Jalandhari poetry encompasses different fields and attitudes that grasp the attention of many audiences. His poetry also includes separate streaks like romantic, patriotic, religious, naturalistic, and painful. Here are a few examples of Hafeez Jalandhari poetry.
"Dekha jo teer kha ke kame'n gaah ki taraf
Apne he doston se mulaqat ho gai
Aakhir koi soorat to bane khana e dil ki
Ka'aba nahi banta hai to but khana bana de"
Death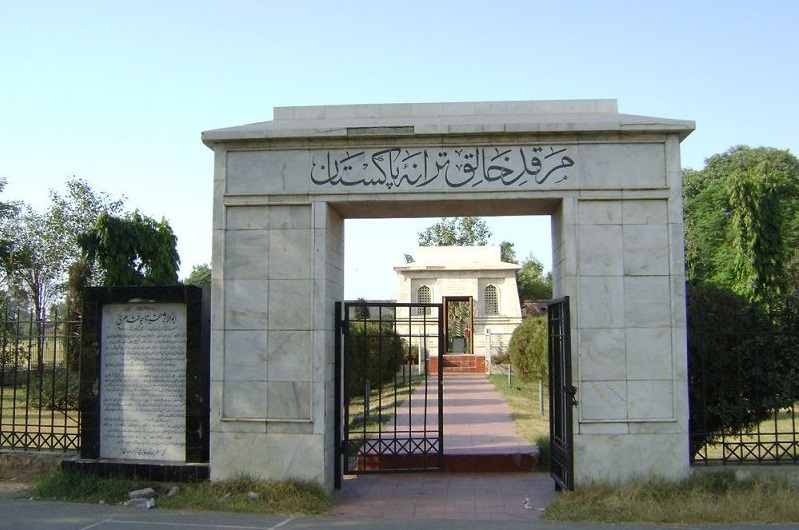 Hafeez Jalandhri was born in Jalandhar in, India but died in Lahore on 21st December 1982.
At last, I hope you liked the biography of Hafeez Jalandhari. You may also like Akbar Allahabadi's biography and Shaukat Thanvi.