Mehmood Ahmed Moodi Biography:
Syed Mahmood Ahmad Bukhari, known as Mehmood Ahmed Moodi, is a senior journalist, editor, story writer, novelist, translator, and drama writer. He has been an editor for the weekly Akhbar e Jahan for many years. He authored dozens of novels and serialized stories, primarily published in Urdu digests.
Early Life:
Mehmood Ahmed Moodi was born on 21 October 1951 in a Syed family in Shikarpur, Sindh. His forefather belonged to Sunni Bukhari Saadat, who had much respect in their area. He started his education at Prince Karim, Islamia High school, and graduated from C & S college.
Professional Career:
Mehmood Ahmed Moodi had much potential and began to write for Urdu journals. His first short story was published in Naqoosh in 1969, which got the appreciation of the critics. Then he accepted the job offer in Dhanak and translated many English stories into Urdu.
In the middle of his career, Mehmood Ahmed Moddi wrote for different tv channels. His play Manoos Ajnabi was telecasted on PTV and got a broad viewership across Pakistan. He wrote Samjhota for NTM, Adventure Times for PTV, and The Case for ARY.
When daily express started to publish, Mehmood began to write a column for it. He continued writing stories for Jasoosi, Suspense, Sarguzasht, and many other magazines. He translated the English novel God Father in Urdu, released in Episode Akhbar e Jahan.
Family Life:
Mehmood Ahmed Moodi spent many years of his life in the cities of Punjab, like Lahore, Faisalabad, and Sargodha. He married Najma Moodi Jabeen on 27 November 1978, who lived in Sargodha. Mehmood has three children one son Umair Shah and two daughters, Madiha Shah, and Munaza Shah. He is living now in Karachi and is satisfied with his family life.
Pen Names and Topics: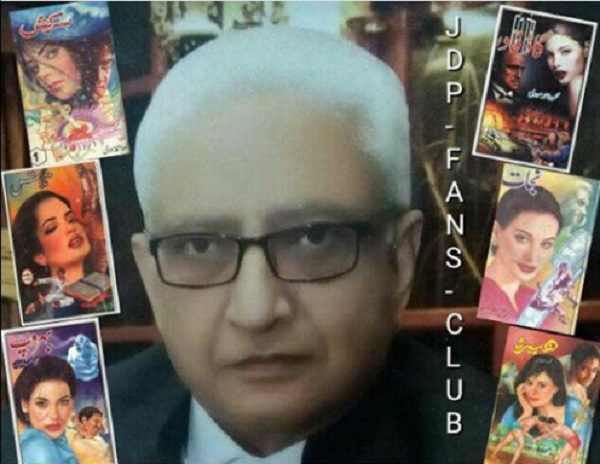 After adopting writing as a profession, Mehmood Ahmad Moodi wrote with different pen names like Najma Moodi, Mehtab Khan, Umair Shah, Naseem Javed Syed, and Dr. Abid Ur Rehman. He also used Tamkeen Tabassum, Arash Taimoori, Shahida Semin, Tahira Batool, Tehzeeb Bukhari, Metab Jalil, etc.
Mehmood Ahmed Moodi's novel contains history, social issues, comedy, action, horror, thrill, and suspense. He focussed on love and the people who had strange powers or abilities. Some of his novels and characters are significantly remembered, and the readers know him for his work.
Mehmood Ahmed Moodi Novel List:
Mehmood Ahmed Moodi Novel List is short because he worked on different types of writing. He used various pen names and had a long career as an editor. He did not care about this and believed in quality work, although quantity.
Mahmood Ahmad always hides and avoids becoming a public figure. Rare people know he worked for television channels, even though his picture was not published in any paper. But his fans want to know Mehmood Ahmed Moodi biography and work. Here you can find his novel list and download it by clicking.
Nijat Novel

Alcapone

Dehshat Ka Safar

Shaitan Ke Pujari
I hope you like this biography and share it with other friends. You also can subscribe to our site to get updates about new posts. You may read Qamar Ajnalvi, Tahir Javed Mughal, and Dr. Abdul Rab Bhatti.