Tahir Javed Mughal Biography:
Tahir Javed Mughal is a famous Urdu novelist, story writer, and drama writer who authored dozens of stories and serialized novels. He is a regular writer for monthly digests like Jasoosi and Suspense and has a vast readership. He also wrote some great television dramas for PTV, which got a broad viewership.
Early Life:
Tahir Javed Mughal was born in Lahore on 4 November 1955 and settled in Allama Iqbal Town. After completing his school study, he graduated from Islamia College Lahore in 1974. He wanted a master's degree in Psychology, but his family engagements created hurdles.
Tahir Javed Mughal began participating in his family business, which includes furniture and building materials. He had great potential for writing and started it as a hobby during his working hours at his showroom. At first, he was attracted to poetry and wrote many Naats recited by the famous Naat Khawans.
Professional Career:
Tahir Javed Mughal wrote his first story, "Khilash," published in the monthly Adab Araz. Then he started to write Tareekhi Hadsat for Nawai Waqt, a leading newspaper of Urdu. That was a translation of some English essays about some strange events in the world in the past.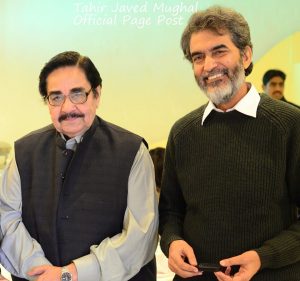 Then, Tahir Javaid became a translator who converted many stories from English to Urdu. After that, he began to write for Sayyar Digest at the request of Tariq Ismail Sagar and penned his masterpiece "Abaqa" in the episode. It got much popularity and readership, which motivated its author.
Tahir Javed Mughal had no time to write for television channels, but he wrote some tv plays many years ago. His dramas Bhuleka, Anjaan, Talash, and Badla aired on PTV and got excellent responses from the viewers.
Family Life: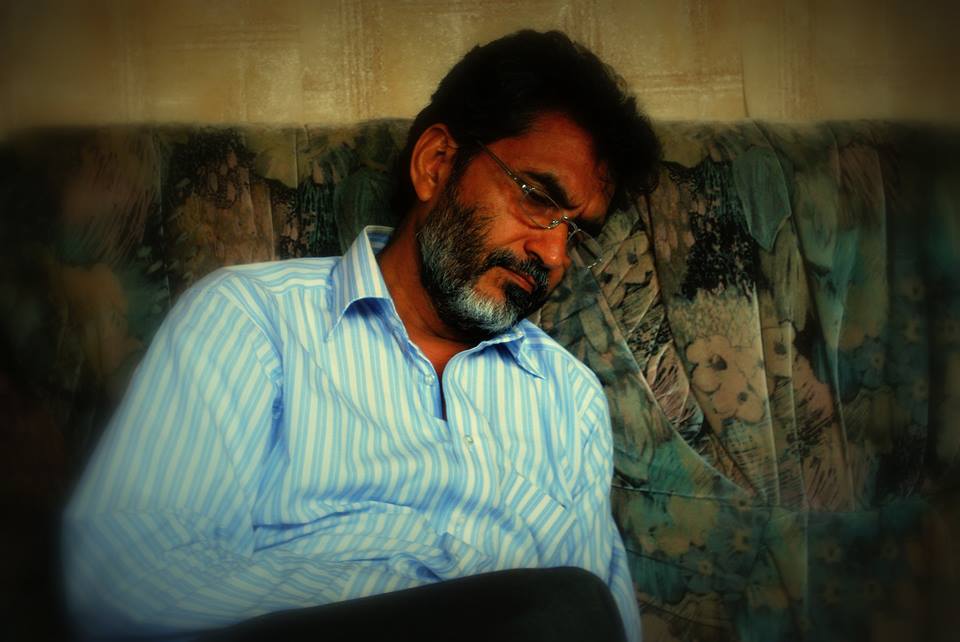 Tahir Javed married his cousin on 24 October 1981 and has four children, including three sons and one daughter. All of his children are highly qualified and established their careers. One of his sons, Naveed Tahir, settled in Ireland and worked as a senior software specialist. His second son Idrees Tahir also took the degree of BS honor, and his third son Junaid Tahir joined the father's business after completing his study.
Tahir Javed Mughal is satisfied with his life and fulfilling his desire to travel across the world. He visited many countries and observed the lifestyle of developed people. He used these pieces of information in his stories, which made the material more effective and valuable for the readers.
Tahir Javed Mughal Novel List:
Tahir Javed Mughal Novel List is not much longer than comparing his long career. He believed in quality, not quantity, so he penned more than one hundred stories and novels. Some Tahir Javed Mughal Novels contain many volumes, like Tawan and Devi. The monthly episode published these stories in a digest for many years.
Tahir Javaid Mughal compiled some super hit crimes and investigation stories with the pen name of Inspector Nawaz Khan, which got a high appreciation. After joining Jasoosi Digest Publication, he penned some excellent short and serialized novels for the digests.
Tahir Javaid Mughal is a famous writer, and there are millions of his fans. They wanted to know about Tahir Javed Mughal Biography, and no reliable data is available on any blog about his lifecycle and work. Here you can find the Tahir Javed Mughal Novel list and download it by clicking it.
Lalkar Novel

Raat Ka Musafir

Noor Ki Yalghar

Angaray Novel

Mohabbat Ki Kahanian

Sadqay Waari

Pas e Zindan

Johri Qayamat

Paheli Novel
Tahir Javed as Inspector Nawaz Khan
He also wrote some stories with the pen name of Inspector Nawaz Khan. Here is the list of those stories books.
At last, I hope you will be pleased to know about Tahir Javed Mughal's biography and share it with your friends. If you like more, you can subscribe to our website to get updates about the life of famous writers and poets of Urdu. You may read Amjad Javed, Seema Ghazal, and Farhat Ishtiaq.